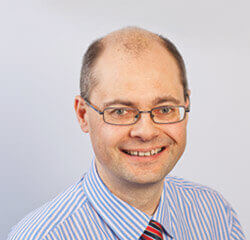 We are the leading solicitors in England and Wales for accident victims suffering Complex Regional Pain Syndrome (CRPS), Fibromyalgia, Neuropathic Pain, Myofascial Pain and other chronic pain conditions. Not all personal injuries result in life changing chronic pain, but if you or a member of your family have the misfortune to be in this position, you need a specialist solicitor.
BLB are different to most personal injury solicitors. We are a small team of senior, expert solicitors and to maintain our exceptionally high standards, we strictly limit our caseload and number of clients. By concentrating on the cases where we can make the most difference, we can maintain our focus on the long term financial security, treatment and rehabilitation needs of our clients.
Chronic pain can affect every aspect of a person's life. Over the years we have formed close working relationships with many of the country's leading medical experts in chronic pain and have helped many of our clients back to health or long term management of their condition. We know that specialist treatment makes a substantial difference to our clients' life experience and the pain that they deal with every day. We fight for this long term perspective, and don't settle in the short term because it's easy.
Many of our clients have transferred their claims to us from other law firms, who were letting them down, often badly. Our case studies and testimonials demonstrate the difference that a specialist solicitor can make; for many it is the first time that they feel their condition is properly understood and that they can move forward with their life.
Whether or not your personal injury has resulted in chronic pain, we offer a highly specialist service tailor-made for each client. The level of expertise and service is hard to find anywhere else. Speak directly to one of our team in confidence and with no obligation to find out if our service is right for you.